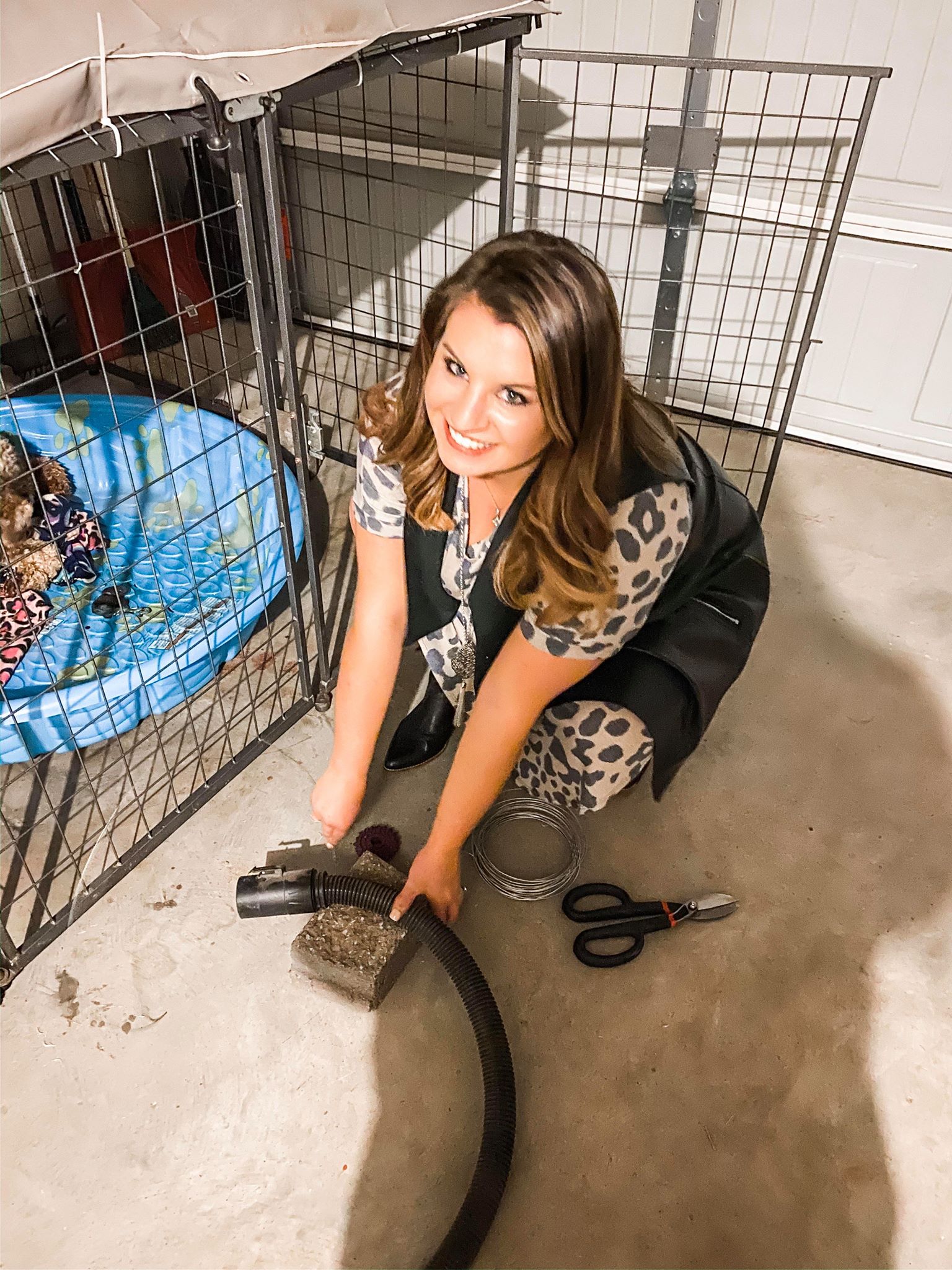 You know those days when you think "Could literally one more thing get added to my plate?" and then God says "Oh! I forgot to tell you; I have your favorite desert in back."
That was me, a week ago. Yes, that picture is of me in my leopard, leather, and heels red-neck-rigging my way through an 8-hour puppy birth.
Let me re-wind. Honestly, this story could start few months back, even a few years but for times sake, let's go back to the Friday before this photo was taken on Saturday.
The Friday was like any other Friday, I woke up, dropped my daughter off at school and made my way to work. As a foster/adoptive my phone is constantly being blown up for placements. As most foster/adoptive families know you always play the game of seeing if a placement could have a space with you. Well, Friday the stars aligned. We were able to welcome two new little girls in to our mix. Though ultimately, they were not a good fit for our family, BUT for four days they got to be in the middle of Rein's amazing birth story.
Saturday came is it was mass chaos, three kids under 5 who contentiously drug out toy after toy and a teen who was trying to keep the peace between the two new sisters. I didn't know if we were ever going get the house ready for some visitors who were stopping by before we headed out of town for a Thanksgiving dinner. We finally got the house together, the visitors came and went, then just before we were about to the walk out the door I said, "I am going to let the dogs out one more time." Thank goodness I did, because what do you know, there was Rein with one of her puppies.
Now the crazy thing was not that she had a puppy, the crazy thing was that SHE HAD 7. Given a few weeks earlier we told she didn't have any puppies inside of her. Needless to say, after our failed attempts to continue to try to make it our Thanksgiving dinner, we did not. Luckily, we have a great support system that understood.
Now the puppies are week old and the Blackwell Ranch is back in stable condition!